»Staples and Basics
Beverages
Breads
PIZZA
Pasta
Rice
Other Grains
Legumes (Beans & Peas)
Grilling & BBQ
Zucchini
Cheese
Fruits

»Recipes by Course
Breakfast
Lunch & Luncheon
Tapas & Mezze
Appetizers
Soups
Salads
Vegetables
Fish & Seafood
Poultry
Meat
Sweets

»Extras
Condiments & Sauces
Preserves & Pickles
How To Guides
Farrago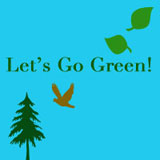 Become a Locavore-
Eat Local Foods
Site Map
Cayenne Pepper Sauce


We use a large quantity of spicy hot ingredients in our meals, so last year I decided to add cayenne peppers to my pepper garden. I just wasn't sure how I wanted to use them. The trick to making food with significant heat is the ability to control the amount of heat in the finished product. No one wants an unpleasant shock and it's just plain disappointing when the heat is insufficient. I decided that rather than adding the cayennes to any of my dishes directly, I'd develop a hot sauce recipe we like. Here's the basic method I used - you can adapt to suit your taste.

Another excellent reason for growing hot peppers is that they are really lovely in the garden.

1 or two handfuls of cayenne peppers
Apple cider vinegar
Tomato paste
Lemon juice (optional)
Kosher or Sea Salt
Remove stems and caps from peppers and chop into 1 inch lengths
Place into a saucepan and add enough vinegar to just cover the peppers
Simmer covered for 30 minutes, until the peppers are extremely tender
Remove from heat and allow to cool
Place peppers and vinegar into a food processor and process until smooth
Taste on a starchy carb (corn chip, bread, rice) or a cucumber slice
Add salt to taste
Add tomato paste for sweetness as well as to temper the heat to your desired taste
Add lemon juice if desired

Questions about this recipe?






Tips for living simply.





Care to share another hot sauce recipe? Comment on this recipe? Register below and post your recipe or comments.