»Staples and Basics
Beverages
Breads
PIZZA
Pasta
Rice
Other Grains
Legumes (Beans & Peas)
Grilling & BBQ
Zucchini
Cheese
Fruits

»Recipes by Course
Breakfast
Lunch & Luncheon
Tapas & Mezze
Appetizers
Soups
Salads
Vegetables
Fish & Seafood
Poultry
Meat
Sweets

»Extras
Condiments & Sauces
Preserves & Pickles
How To Guides
Farrago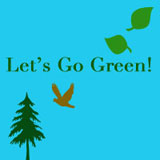 Become a Locavore-
Eat Local Foods
Site Map

Lamb Pot Pie
Contributed by: Melinda

I use a pilsbury single pie pastry to top this, but it would be delicious with home made biscuits or pie crust. I don't like to use a bottom crust. This is a great meal in cooler weather and pretty enough to serve guests. Also great around the holidays when you're busy and need an easy dinner idea.

1 lbs ground lamb
1 medium onion, chopped
1 clove garlic, minced
1 bunch broccoli, including stems* (or only stems) cut into bite-sized pieces
1 cup beef broth
2 coffee spoons tomato paste (up to 2 Tbl)
Splash of red wine (up to 1/2 cup)
1 cup frozen green peas
1 tbl cornstarch with about 1 tbl cold water
Kosher Salt & Black pepper
Olive oil
Preheat oven to 350º
In a large skillet, using no oil, brown ground lamb
Add chopped onion and cook until softened
Add garlic and broccoli stems and about 1/2 teaspoon kosher salt and stir
Add broth and tomato paste and combine well making sure the tomato paste is fuly dissolved
Add wine and cover to allow broccoli stems to cook
Add broccoli florets and peas
Remove from heat and stir in cornstarch mixture
Pour into a 1 1/2 quart casserole
Cover with a single pie pastry folding excess into the dish
Rub pastry with olive oil (2 tsp - 1 tbl should be all you need)
Sprinkle about 1/4 tsp kosher salt and freshly ground black pepper over
Cut several slits in the pastry to allow steam to escape
Bake for about 30 minutes, or until crust is golden - do not crust become too dark - remember everything inside is already cooked

Nothing is needed to accompany other than a light salad of fresh greens.

*When I serve broccoli, if I don't use the stems I save them to use in other dishes. Cut off the florets to use raw as an appetizer or in salad, store the rest of the stalk in the refrigerator vegetable drawer. When ready to use in a dish such as this or a soup (excellent!) Cut off the bottom end and peel the fibrous skin off the outside of the stalk. Slice into 1/4 to 1/2 inch slices.

Questions about this recipe?