»Staples and Basics
Beverages
Breads
PIZZA
Pasta
Rice
Other Grains
Legumes (Beans & Peas)
Grilling & BBQ
Zucchini
Cheese
Fruits

»Recipes by Course
Breakfast
Lunch & Luncheon
Tapas & Mezze
Appetizers
Soups
Salads
Vegetables
Fish & Seafood
Poultry
Meat
Sweets

»Extras
Condiments & Sauces
Preserves & Pickles
How To Guides
Farrago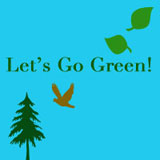 Become a Locavore-
Eat Local Foods
Site Map
Mixed Seafood Soup
Oops! There's a new page for this recipe right here Check it out!
Heat broth to boiling over medium heat and add mushrooms, celery and seasoning blend
Cook until tender, reduce heat to medium-low
Add frozen seafood and green onions and cook gently until seafood is just cooked
Serve with olive oil or butter added for richness

*Seasoning blends are perfect for quick meals, and in this dish something like Old Bay Seasoning or other seafood seasoning blend is great. Ingredients should include celery seed, paprika, onion, etc. I happen to have some of Angelo's Magic Italian BBQ Spice blend and it was just perfect.

Questions about this recipe?