»HOME Page

»Staples and Basics
Beverages
Breads
PIZZA
Pasta
Rice
Other Grains
Legumes (Beans & Peas)
Grilling & BBQ
Zucchini
Cheese and Dairy
Fruits

»Recipes by Course
Breakfast
Lunch & Luncheon


 Tapas & Mezze
Appetizers
Soups
Salads
Vegetables
Fish & Seafood
Poultry
Meat
Sweets

»Extras
Condiments & Sauces
Preserves & Pickles
How To Guides
Farrago
Celebrate Spring Ideas
Romantic Valentine's Day Ideas
Outdoor BBQ & Party Ideas


or click here to go to
Bella Rosa Vacation Rental
BikePro Parts & Accessories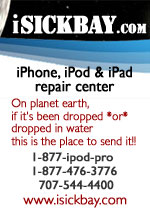 iPhone, iPod, iPad
Repair Service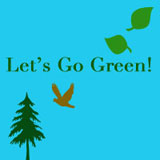 Become a Locavore-
Eat Local Foods
Links
Site Map
Click here to check out our Zucchini Recipes as well!
     As American's, we have been raised on a diet centering around meat and other animal products. As omnivores, humans are carnivorous and I believe we need meat in our diets to be healthy. However, there are so many health and humanity issues surrounding animal products now that most of us realize we don't need as much meat as we're accustomed to consume. There are some genuine benefits to reducing the amount of meat we consume; cost and saturated fat consumption among them.

     Some ingredients that can be used in place of meat in many recipes are summer squash and broccoli in quick cooking dishes, winter squash in stews and soups, and keeping some dried porcini mushrooms around for stews, beans and even sauces is a good idea. Just adjust cooking times for recipes depending on the vegetable you're using. Dried porcini mushrooms have a deep and earthy flavor that is intense enough to give you the impression you're eating a meat sauce or soup.

     Another idea is just prepare two vegetables (use those you like best) and skip the meat item for your meal. Add a salad or good bread and butter. You'll feel really good the next day.